Art to the Third Power — A3 ...About Us: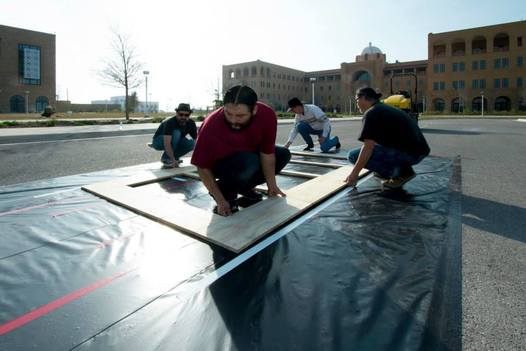 Art to the Third Power (A3)
is San Antonio based artists- Kim Bishop, Paul Karam and Luis Valderas.
—Our mission is to Cultivate Cultural Capital—
"We creatively innovate as individual artists and as a collective while engaging the community in meaningful public art events and workshops."

​
In order to accomplish this mission we create and educate about art and art processes.
As artists we work individually and collectively to accomplish this goal. We create work that seeks fulfillment, identity and social impact at three levels- The Individual, The Collective and The Community. This creates an opportunity for transformation and growth as these levels interact. We have had the opportunity to collaborate individually and collectively with various artists in the San Antonio area. Additionally, we also provide an outreach curriculum program with components that can be powerful contributors to the sustainability of any cultural arts non-profit organization that may be looking to expand their outreach. The components range in subject matter from Artist Training Workshops, and Artist Talks with Exhibits. Additionally we are available for Large Scale Printing Events production and consulting.
---
If you are visiting San Antonio, consider our staying at our Air BnB.
​— A3 @ St. Francis --
A3 @ St. Francis
San Antonio, TX, United States
A3 @ St. Francis is an artist studio/residence available in San Antonio for visitors, academics and artists. Its a home base where you can experience urban living while visiting and exploring San A...
​We are available for hire:
Large Scale Printing Projects & Events Production Logistics Consulting
Exhibits-Presentations-Artist Talks-Public Outreach Workshops
Artist Training Workshops
Curriculum Writing and Preparation
— Our team --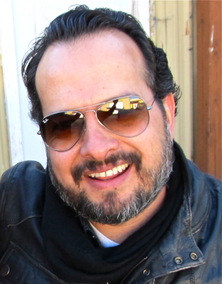 Paul Karam
A child of the 70's, I was raised in an environmentally conscious time and place, San Antonio, Texas. My family always taught me to be aware and respectful of the fragility of this earth and the miracle of the existence of our ecosystem. The fact that life has been born from chaos fascinates me and it is my goal to convey that same energy and intrigue in my art. My large-scale works are highly influenced by the abstract expressionist movement, notably Jackson Pollock, in their ability to create order from chaos. I respect the nature of my medium and my surface in much the same way I have respect for the magnitude of nature in general. I wish to set my medium free within the framework of my plane … the possibilities are endless and astonishing. I examine rhythm, motion and space with line and color at various degrees of control to create both microscopic and macroscopic environments symbolizing our own. In doing so I challenge the viewer to enter my world, and ask them "Is this nature or man made?"
I am active in the arts community in San Antonio and have participated in the annual Steam Roller Printing event conducted by Stone Metal Press for years. I am cofounder of Project:MASA, a nationally curated exhibit that brings together Chicana/o artists that use outer space imagery in their work. My works are included in the permanent collection of the University of Texas San Antonio and several private collections. I am also one of the original co-founders of Art to The Third Power.
---
All images Copyright Paul Karam — No image may be reproduced without permission.
​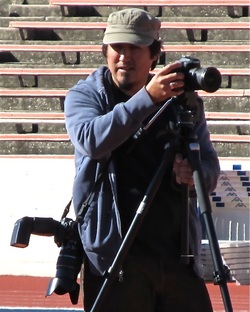 Luis M. Garza
I hope that you will find something of interest in the divergent types of images contained within. It is my intention through my photography to evoke responses not only visually but perhaps emotionally through persistence of memory, storytelling and contemplation.
Contemplation is one of the keys to much of the work presented here. I have a confounding interest in the capacity to stop the thought process and allow my senses to see the things and events unfolding in front of me in a new light. It's much like meditative a practice for myself.
V
isit Luis M Garza's website
—
Click Here for Resume
---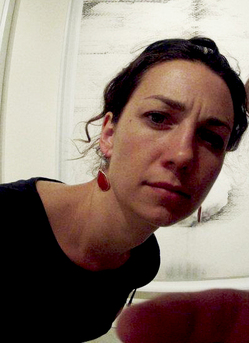 Megan Harrison
Currently Megan runs and operates a studio in collaboration with artist Jimmy Canales. Their studio is located in the Lone Star /South Flores Art District in San Antonio TX. Open every Second Saturday of the month the artist run spaces are a place to see the what is next in San Antonio arts districts. For more info about it visit
Second Saturday
Visit Megan Harrison's website
---